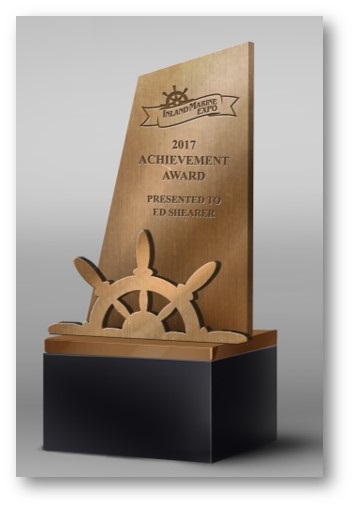 For its 5th year the Inland Marine Expo (IMX) and The Waterways Journal will be accepting nominations for the IMX Achievement Award.
This is a special honor for an accomplished industry veteran. Only one award will be presented this year! The goal of the award is to recognize individuals who have spent their career making significant contributions to the maritime industry by helping it to be the most cost-efficient, safe and environmentally friendly mode of transportation for many cargoes.
The winner, along with the person who nominated him or her, will receive free registration to the 2018 Inland Marine Expo on May 21-24 at the Dome @ America's Center in St. Louis, Mo., where they will also be invited to a special recognition ceremony.
Nominations are due by March 31, 2018.
To enter the Inland Marine Expo's 2018 40 Under 40 recognition, please complete the submission form below. (downloaded file is a editable pdf. complete, save a copy and return for submission)