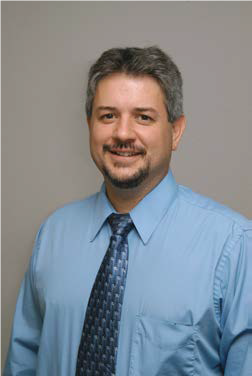 Andrew C. Schimpf was born and raised in St. Louis, Mo. In 1987, he received a Bachelor of Science in electrical engineering from Southern Illinois University at Edwardsville, with minors in math and physics. He continued his education, completing portions of his Masters of Science and passing the Missouri State Professional Engineering exam.
Schimpf began his career with the St. Louis District, U.S. Army Corps of Engineers, as an electrical engineer in design branch in 1988. From 1988 to 2004, he worked as an electrical engineer representing the district in numerous engineering division functions. He has served the district in interim assignments as chief of the civil engineering section and assistant chief of engineering division. In 2004, Schimpf was selected as the Rivers Project operations manager. He currently has responsibilities over navigation, environmental, recreation, lands management, physical support and channel maintenance on roughly 300 miles of the Mississippi River (from Cairo to Saverton) and the lower 80 miles of the Illinois River.
Schimpf is a member of the Society of American Military Engineers (SAME) and the Permanent International Association of Navigation Congress (PIANC). He is a registered professional engineer in the state of Missouri.
In his leisure time, Schimpf enjoys coaching club softball and model train construction. He is married to Chrissy and has two daughters, Elizabeth and Annie.