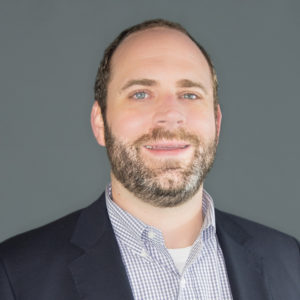 Drew Ratcliff is the regional disaster recovery manager for the Capital Region Planning Commission in Baton Rouge, La. In this capacity he assists parishes (counties) and municipalities in the 11 Parish Capital Region with recovery while building resiliency against future events. He is also the administrator of the Louisiana Supply Chain Transportation Council (SCTC), a public-private partnership with representatives from the private sector in every mode of transportation, state and federal governments, and Louisiana's universities. The SCTC is currently working on a report for the Louisiana Legislature that will identify vulnerable aspects of Louisiana's transportation network and provide recommendations on making Louisiana's economy more resilient to disaster through improvements to commercial and workforce transportation.
His involvement in disaster recovery began in 2002 when he interned with the American Red Cross. After Hurricane Katrina, he performed residential flood insurance inspections in the New Orleans area and Louisiana and Mississippi coasts. Following the March and August 2016 floods, Ratcliff was deployed as a local hire with FEMA External Affairs and Community Planning and Capacity Building. Prior to working with FEMA, he worked for Genesis Energy, L.P.'s Refinery Services Division in logistics. In that capacity, he oversaw shipping of over 500,000 tons of hazardous liquids per year, managed a fleet of over 200 leased tank cars, negotiated truck and rail freight rates, and supported business development with freight budgeting, rate estimates, and analysis. He later assumed a role with Genesis Energy, L.P. as a Senior Public and government affairs representative, where among his duties he supported the construction and operation of a multimodal crude oil logistics complex in the Baton Rouge area that features several pipeline connected storage and shipping terminals, including a unit train facility and terminal at the Port of Greater Baton Rouge.
Ratcliff holds a B.A. in history from Louisiana State University and an M.A. in history from Southeastern Louisiana University. He lives in Baton Rouge, La., with his wife and their 3-year-old daughter.