Tuesday, May 21

STATE OF THE INDUSTRY BY INFORMA ECONOMICS
8:30 A.M. (INCLUDES CONTINENTAL BREAKFAST)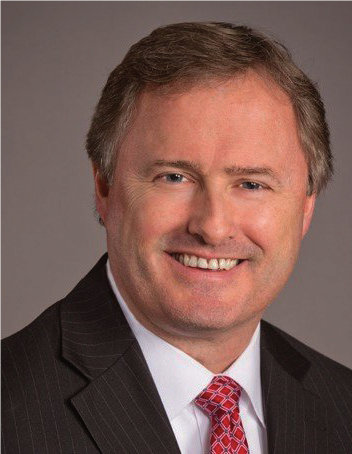 What is the outlook for barge supply and demand for 2019, given recent industry consolidations, the increasing move away from domestic coal use, the ongoing trade war with China, and other economic factors? Ken Eriksen from Informa Economics IEG (IEG Vantage) will explore the current condition of the barge and towboat fleet, the demand for barge movement, what is driving the commodity outlook, and how things look for the second half of 2019 and going into 2020.
Pictured: Ken Eriksen, Senior Vice President, Informa Economics IEG.


10:30 A.M. – 11:15 A.M.
GOVERNMENT PARTNERS: GROWTH AND RELIABILITY OF OUR INLAND WATERWAYS 
There are several avenues that inland marine businesses can take to seek federal and grant funding opportunities including for existing and emerging ports, terminals, and shipyards. Listen to  government and maritime advocacy experts discuss recent trends in funding for the inland waterways system through grants and partnerships. This session will also include a summary of some of the most significant projects underway or forthcoming by our government partners.
1:30 P.M. – 2:15 P.M.
CYBER SECURITY, GET READY!
This session will consist of industry experts from a variety of fields and contain valuable information you can use to start your cybersecurity planning. They will discuss a range of topics, such as insurance policy tweaking, integrating cyber drills into your TSMS/SMS, the legal implications of not preparing and crew training, along with practical ways of planning and preventing an incident.
3:00 P.M. – 3:45 P.M.
EPA TIER 4 EMISSIONS AND DEF/UREA SUPPLY CHAIN
As new towboats are being built to Tier 4 emissions regulations, most engine manufacturers are using proven selective catalytic reduction (SCR) engine after-treatment systems. SCR has many benefits, including less disruption to engine operations, lower maintenance costs and improved fuel economy. This panel of marine engine suppliers and midstreamers will discuss the benefits of SCR technology and diesel emissions fluid (DEF) supply readiness when meeting Tier 4 emissions standards.
Wednesday, May 22
NATIONAL MARITIME DAY RECOGNITION AND AWARDS CEREMONY
8:30 A.M. (INCLUDES CONTINENTAL BREAKFAST)

Mark Knoy, President and CEO of American Commercial Barge Line—one of the industry's largest and moststoried companies—will offer his unique perspective on the barge industry as the keynote speaker for IMX 2019. The general session will also feature recognition of National Maritime Day with Seamen's Church Institute's Rev. David Rider, and the annual IMX Awards Ceremony, honoring the winners of the "40 Under 40" and IMX Achievement Awards.
ACHIEVEMENT AWARD: For its sixth year, the Inland Marine Expo and The Waterways Journal is accepting nominations for the IMX Achievement Award. The goal of the award is to recognize individuals who have spent their career making significant contributions to the maritime industry by helping it to be the most cost-efficient, safe and environmentally friendly mode of transportation for many cargoes.
40 UNDER 40 AWARDS: For its second year, the Inland Marine Expo is accepting nominations for 40 men and women under the age of 40 who have made outstanding contributions to the inland marine transportation industry in a variety of fields.
TOP: Mark Knoy, President & CEO, American Commercial Barge Line;
BOTTOM: Rev. David M. Rider, President & Executive Director, The Seamen's Church Institute
10:30 A.M. – 11:15 A.M.
GOVERNMENT PARTNERS: GROWTH AND RELIABILITY OF OUR INLAND WATERWAYS
Description TBD
1:30 P.M. – 2:30 P.M.
SAFETY AND COMPLIANCE (SUB-M AND BEYOND Q&A)
Since Subchapter M went into effect last year, towing companies have been working diligently to bring their fleets into compliance. The first new-build SubM-compliant towboats are starting to hit the waterways. Our panel of experts from industry, the Coast Guard and third-party organizations will be ready to answer all of your questions about Subchapter M and the new regulatory regime.