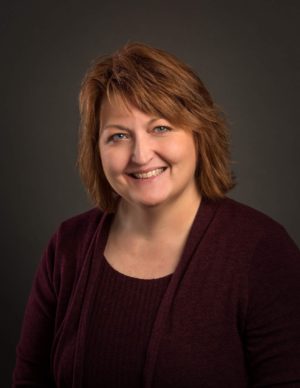 Cheryl Ball is the waterways and freight administrator at the Missouri Department of Transportation. In her current position, Ball works to identify barriers to efficient movements and bring together public and private partners to find solutions to these barriers. She initiated MoDOT's first statewide freight plan in 2013. It was updated in 2017 to be FAST-Act compliant.
During her 29 year career with MoDOT, Ball has worked in multiple district offices and divisions within Missouri. She has also worked in many facets of transportation including construction inspection, bridge inspection, roadway design, local program liaison, regional planning, statewide planning, legal and district administration.
Ball is a civil engineering graduate from Missouri University of Science and Technology in Rolla, Mo., and earned a Juris Doctorate from Saint Louis University School of Law. She is a licensed attorney. Ball is certified as a mediator through Washington University School of Law and the Missouri State University Centers for Dispute Resolution. She serves as Missouri's representative on the AASHTO Standing Committee on Water Transportation, the Mid America Freight Coalition, and the Institute for Trade and Transportation Studies Freight Coalition as well as multiple AASHTO working groups for freight planning and performance metrics. She is a graduate of the I-95 Corridor Coalition Freight Academy immersion program where she served as a Capstone Project team leader.