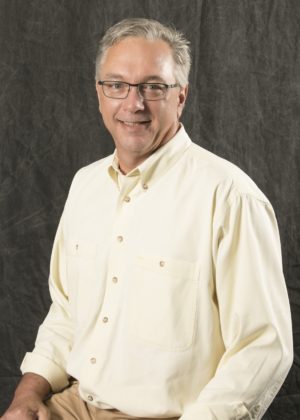 Paul Clouse is the chief of the engineering data management section with the St. Louis District U.S. Army Corps of Engineers and is in charge of hydrographic surveying and geospatial information. He has more than 24 years of experience, specializing in enterprise geographic information systems (EGIS), hydrographic surveying, navigation, flood risk management, and emergency operations along the Mississippi River and its tributaries.
In 1992, Clouse began his career with the Corps, Mississippi Valley Division, and later transferred to the St. Louis District where he has led the change to bring geospatial and hydrographic data to the desktop. Clouse's key projects include the Mississippi River Channel Improvement Master Plan, EGIS implementation, inland electronic navigational charts, and the National Levee Database. Clouse has supported numerous emergency operation events including Hurricanes Ivan, Katrina, Rita and Gustav, Floods of 2008, 2011, 2013, 2014, and 2016, and the low water event of 2012-13.
Since 2012, Clouse has led a team of hydrographic surveyors and geospatial professionals collecting and delivering mission critical spatial information products, services and standard data sets. Clouse manages three survey and mapping indefinite delivery/indefinite quantity (IDIQ) contracts as part of the Corps' Center of Expertise for Photogrammetric Mapping.
Clouse holds a Bachelor of Arts in computer science from Huntingdon College. In 2014, he earned the Defense Acquisition Workforce Facility Engineering Level 2 Certification.
Clouse has been awarded the Achievement Medal for Civilian Service, the Federal Executive Board Excellence in Government Award, and the U.S. Coast Guard Meritorious Service Award.