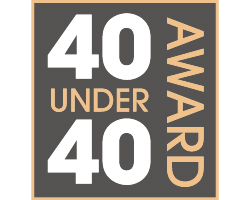 The Inland Marine Expo (IMX) 40 Under 40 Award recognizes men and women under the age of 40 who have made significant contributions to the inland marine transportation industry and collectively promise to play a big role in shaping its future.
Congratulations to the 2021 40 Under 40 Award Winners!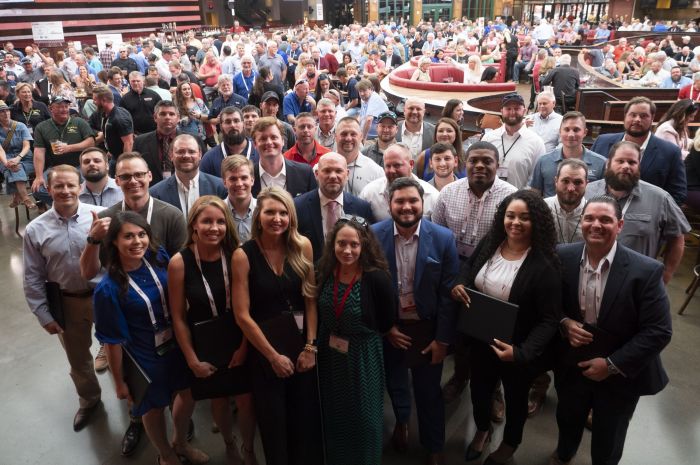 Evan Acorn
Inventory and System Support Analyst
Custom Fuel Services
Valerie Anderson
Outside Sales Manager
Northern Safety & Industrial
Blake Boudreaux
Safety and Operations Manager
MG Transport Services LLC
Kelly Clapp
Senior Manager, Human Resources
Ingram Barge Company
Valerie Coffelt
Director of Deck Personnel
Marquette Transportation Company LLC
Kasey Cummings
Business Development Manager – USA
Thordon Bearings Inc.
Bart Disher
Commercial Business Development Manager, Gulf and West
Furuno USA Inc.
Alex Dyba
Design Engineer, Engineering Manager New Product Development
Timco Industries Inc.
Blake Enloe
Founder, President
Legacy Corporation
Mason Eustis
Director of Operations
Canal Barge Company
James Fowler
Managing Director, Marine and Stevedoring Operations; Executive Vice President
Cooper Marine & Timberlands, Blakeley BoatWorks
Ramona Gaither
Human Resource Manager
Wepfer Marine Inc.
Gabe Gattle
Vice President of Transportation
Terral RiverService Inc.
Stuart Gordon
Operations Manager, St. Louis and Wood River
Economy Boat Store
Blake Hebert
General Manager
Associated Terminals
Adam Hustead
Foreman
Superior Marine Ways Inc.
Lukas Lonergan
Manager
American River Transportation Company
Keith McDonough
Structural Engineer
SCF Services
Marcus Miller
Port Captain
Canal Barge Company
Mason Moore
Operations Manager
General Marine Services
Sean Myers
Maintenance Mechanic Supervisor
S. Army Corps of Engineers
Mitchell Penrod
Manager
Wepfer Marine of Calvert City
Bryson Person
Vice President, Operations
ARCOSA Marine Products
Jason Pitre
Port Captain
Turn Services
Matt Powell
Assistant Vice President
Cooper/T. Smith
Kevin Reno
Vessel Engineer
American Commercial Barge Line
Lee Rohlfing
Vice President of Midwest / East Coast Operations
North American Marine Consultants
Kyle Shantz
SHEQ Manager
Inland Marine Service
Chase Slabaugh
General Superintendent – Dive Group
F. Brennan Company Inc.
Tommy Spencer
Chief Engineer
Amherst Madison
Caitlyn Stewart
Vice President – Regulatory Affairs
The American Waterways Operators
Tim Sullivan
Lower Mississippi Pilot
American Commercial Barge Line
Jeremy (Shot) Tardy
Director, Vessel Operations – Locking Rivers
American Commercial Barge Line
Kelly Tiller
Support Manager
TowWorks LLC
Blake Weaver
Maintenance Mechanic Leader
S. Army Corps of Engineers
Anna Whittemore
Vice President of Sales & Logistics
Marquette Transportation
Justin Wieners
Partner
WD Industries
Samuel Williams
Operations Manager
Bunker One (USA)
Reece Wilson
General Manager
Associated Terminals
Tracy Zea
CEO/President
Waterways Council Inc.
2020 Winners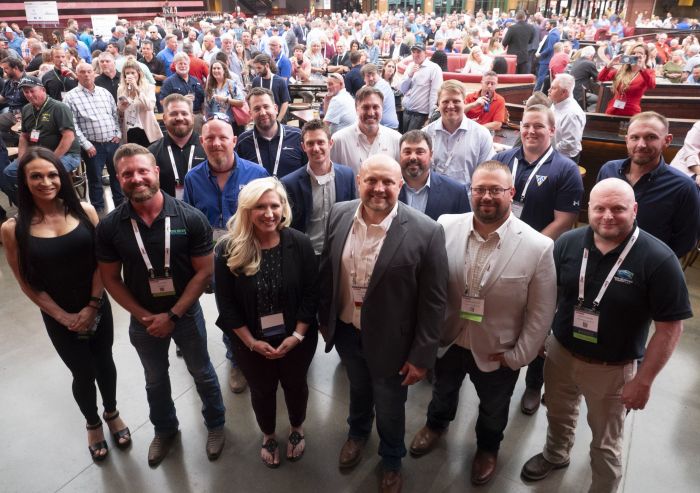 Justin Apgar
Director of New Construction and Compliance Officer
Superior Marine Ways, Inc.
Christian Barger
Chief, Waterways Management Division
USCG – Sector Upper Mississippi River
Blake Boyd
Chief Operating Officer
TowWorks LLC
Vanessa Breslin
Human Resources Manager
Canal Barge
Jacob Brown
Director, Marine Maintenance, Construction and Shipyard Operations
Enterprise Marine Services LLC
Shane Checkan
General Manager
Industry Terminal & Salvage
Whitney Cruse
Vice President of Barge Logistics
Marquette Transportation
President of the West KY Chapter of WIMO
Ashley Danielson
Vice President, Marine Administration
Genesis Marine
Brandon Davidson
Logistics and Marketing
Hines Furlong Line
Tyler Davis
Director of Operations and Sales
Big River Propeller
Trenton Deloach
VP of Operations
Deloach Marine Services
Brian Duffy
Port Captain of Compliance
Florida Marine LLC
Justin Gentry
Operations Manager
Okie Moore Diving and Marine Salvage LLC
Joseph Graham
Manager of Tank Barge Operations
Campbell Transportation Company
Blake Grimmett
Vice President of Barge Line Operations
Heartland Barge Management LLC
James Jaco
Maintenance & Repair / Tankerman
Florida Marine Transportation
Crystal Jones
Senior Underwriter
The American Equity Underwriters Inc.
Josh Jordan
Engine – Block Remanufacturing Manager
National Maintenance & Repair Inc.
Kiefer Kleinschmidt
Fleet Manager
ARTCO
Cassie Koenig
Officer Manager
Rushing Marine Service