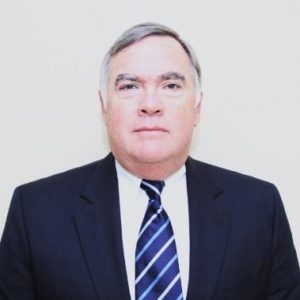 Christopher Parsonage graduated from the University of Missouri in 1977 with a bachelor's degree in accounting. After graduation, he be­gan his career with MEMCO Barge Line Inc., working with MEMCO's founder and his father, Noble Parsonage.
Parsonage was responsible for directing the operations and strategic growth of MEMCO Barge Line and its wholly owned subsidiary, Elm­wood Marine Services. Parsonage was promoted to president and CEO of MEMCO in 1990.
Parsonage has held many leadership positions in various marine industry organizations, including becoming chairman of The American Water­ways Operators, and Secretary Treasurer of the Marine Transportation Council.
Parsonage rejoined the towing industry as President and part owner of Quality Auditing LC "QA," a professional auditing company providing marine audits, in late 2011.
Parsonage left QA to become the first executive director of the Towing Ves­sel Inspection Bureau (TVIB) in January 2014. TVIB is a non-profit, member-owned and operated company whose mission is to train and certify marine auditors and surveyors for performing AWO RCP audits and Coast Guard Subchapter M compliance audits.