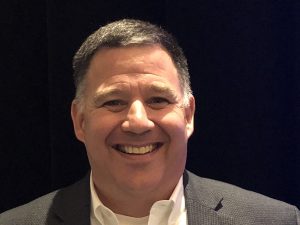 Matt Hahne joined USI Insurance Services as vice president in July 2018, bringing over 30 years of diverse maritime operations experience to the USI team and to their Gulf Coast maritime clients.  He delivers solutions nationally by assisting clients and prospects in determining all their risk needs.
Hahne sailed commercially on his merchant marine license, worked as a civilian with the U.S. Coast Guard and is a Navy Reserve veteran of 24 years.
In his many years of shoreside experience, Hahne has managed all facets of commercial ship fleets at Intermarine, International Shipholding and others.  He served as port captain and project manager around the globe.  He supervised budgets in excess of $70 million annually and staffs of over 300 personnel.  At Resolve Marine Group, Hahne implemented and then grew the OPA90 Salvage and Marine Firefighting (SMFF) Network to over 600 subcontractors covering 4,800 vessels and was the project manager or salvage officer of 36 different salvage responses.  Navy Commander Hahne served as interim port director, Port-au-Prince, Haiti, where he led a 280-person multi-agency, international government-commercial team in the rebuilding of the port after the earthquake.  His Naval Reserve career included combat during the Persian Gulf War, Joint Command Units in Norway, Portugal, Argentina and Panama, as well as at home with U.S. Fleet Forces Command and US Northern Command.
Hahne is actively involved in 15 professional organizations and is the proud father of three children.