Tuesday, May 21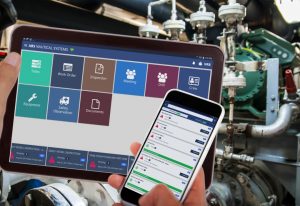 11:30 am
ABS Nautical Systems
Booth 728
Website:  www.abs-ns.com
Product:  ABS NS Workboat
Demo Description:  The ABS Nautical Systems Workboat application is a first-of-its-kind mobile solution designed specifically for the workboat sector to support day-to-day operations onboard and decision making onshore.  The easy-to-use application comes pre-configured and requires minimal user training.   The straightforward interface makes data entry onboard an easy process. Crew members can conduct work order completions, failure reporting, checklist-based inspections, on-board meetings, drills, audits, time tracking and document delivery through the Workboat app.  Visit our booth to see how the NS Workboat app can assist your team with their daily standard tasks while capturing data necessary for Subchapter M compliance.

1:00 pm
Moxie Media
Booth 915
Website:  www.moxietraining.com
Product: Moxie Media Learning Management System (Industry Specific eLearning Course Library, Offline Remote LMS with Automatic Data Sync, Custom Course Development)
Demo Description: Moxie Media's Learning Management System provides maritime companies with a customized training portal, regulatory based eLearning training programs, powerful tracking tools, and reporting made easy.
With a simple user interface for students and administrators, the system is tailored to match your organizational structure and company-specific training matrix.  With versatile scheduling options to meet any compliance requirements, you can monitor and track the complete training history for your entire crew.
Put technology at work for you and eliminate your training administrative hassles by automating custom reports to easily manage audits and transfer training data between the LMS and third-party systems.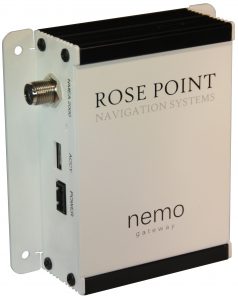 2:30 pm
Rose Point Navigation Systems
Booth 541
Website:  www.rosepoint.com
Product:  Nemo Gateway
Demo Description:  The Nemo Gateway connects onboard data systems to provide PCs, tablets, and phones access to all your marine electronics. It can also translate information between NMEA 2000 and NMEA 0183 so that you can use a combination of older and newer devices, rather than upgrading everything at once.
The certified NMEA 2000® network connection ensures compatibility with your newer devices, while the standard NMEA 0183 connections let you keep using your older devices.
The Nemo Gateway works great with Rose Point ECS and Coastal Explorer, but it also works with any other app that uses NMEA 0183 data over a TCP or UDP network connection. The Ethernet interface allows multiple PCs, tablets, phones, and other networked devices to access instrument data and even control your autopilot.
Wednesday, May 22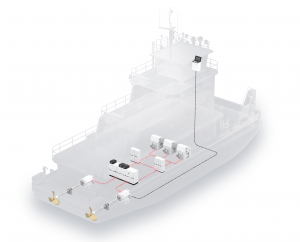 11:30 am
ABB Inc.
Booth 335
Website:  www.abb.com/marine
Product: ETB (Electric TowBoat) and RDS (Remote Diagnostic Services)
Demo Description: ABB is a pioneering technology leader with comprehensive offerings for the marine industry. With a history of innovation spanning more than 130 years, ABB is today a leader in digital solutions, and they are bringing that long history to the inland river industry. With their ETB (Electric Towboat) and installed RDS (Remote Diagnostic Services), ABB will advance your inland towboat fleet into the new electrical, digital, and connected age.

1:00 pm
Sherwin-Williams
Booth 819
Website:  www.sherwin.com
Product:  Cartridge Application Technologies
Demo Description:  Sherwin-William's cartridge-based paint application system features solvent resistant cartridges and static mixers, specifically designed, tested and approved for military, marine and industrial coatings.  Understand the nuances of when and how to use the manual dispensing gun, air operated spray gun, wall mounted paint dispensing unit, CAT™ Flex Spray System and Quad 3000® Dispensing System.