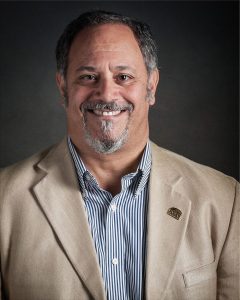 Scott Sigman is vice president of transportation and trade for FLM Harvest, a marketing, strategy and communications firm and an independent subsidiary of Land O'Lakes cooperative.  In that capacity Sigman serves the Illinois Soybean Association in a staff augmentation role, as transport and export infrastructure lead.  With over 25 years of experience in global trade and transportation planning, shipping and freight infrastructure evaluations, writing and preparing reports, as well as business plans, he leads projects and programs to assess, evaluate and report on efficient product delivery through container intermodal movements, bulk multimodal freight, inland operations and the supporting surface infrastructure.
Sigman has intertwined public and private enterprise experiences that include business development combined with operational and P&L responsibilities in transportation across deep water maritime, inland waterway and Great Lakes – St. Lawrence Seaway market development efforts.
Sigman has an M.S. in economics – sea use law, economics and policy from the University of London, London School of Economics & Political Science, and a Bachelor of Arts in economics and international relations from the University of Wisconsin-Madison.  A lifelong Green Bay Packer fan, he does get to see his favorite team at least once a year as he and his wife, Terry, are Chicago Bears season ticket holders.  Sigman has two sons, one who works as an artist in Brooklyn, and the other who is a research associate in Chicago.