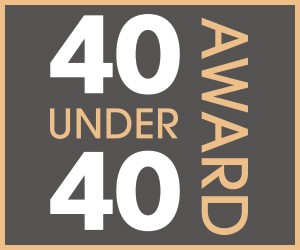 Introducing the Inland Marine Expo
40 Under 40 Award
---
The Inland Marine Expo (IMX) is accepting nominations for 40 men and women under the age of 40 who have made outstanding
contributions to the inland marine transportation industry in a variety of fields.
We are looking for nominees that represent the broad range of employment opportunities in the industry. Awards
will be presented to young professionals working on towboats, passenger vessels or other commercial craft, as
well as those working shoreside at a port, terminal, shipyard or fleet. Those providing professional services to the
industry such as surveyors, freight or equipment brokers, engineers and consultants will also qualify.
To enter the Inland Marine Expo's 2018 40 Under 40 recognition, please follow these steps:
1. Make sure nominee is eligible. Nominees must be under the age of 40 as of May 21, 2018, to be eligible.
2. Complete the submission form below. (downloaded file is a editable pdf. complete, save a copy and return for submission)
3. Nominations are due by March 29, 2018.