Thursday, 6/1
9:15 AM  The State of the Maritime Industry and What's to Come
Clark Todd, P
resident & CEO, Blessey Marine Services
Cherrie Felder, Vice President, Channel Shipyard Companies

Aimee Andres, 
Executive Director, 
Inland Rivers, Ports and Terminals Inc.

The currents that flow through the waterways of the United States never stop. They're always in motion, and so are the vessels and cargos that move on them. In high tide and low tide, through storms and calm weather, high water and low water, good economic times and bad, and despite pandemics or war, the people who make up the maritime industry are as resilient and dependable as the waterways on which they work.  
From the men and women who move the cargos that feed and fuel the world to their shoreside support, along with those involved in vessel construction, sales and waterway management, all depend on the waterways of the United States and the locks, dams and levees that control them. And while companies are conducting 5-year hull surveys in compliance with Subchapter M, they are also tackling some of the same workforce challenges facing all industries at this time. All this is simultaneous to the rollout of record congressional funding for waterway infrastructure and growing demand around the world for American products like oil and gas, petrochemicals and agriculture.  
In this opening session of IMX23, industry leaders representing vessel operators, shipyards, critical marine infrastructure and ports/terminals will address challenges and opportunities currently facing the inland towboat and barge industry. Clark Todd, president and CEO of Blessey Marine Services and recent chair of AWO, will speak from the operators' perspective. Cherrie Felder, vice president of Channel Shipyard Companies and chair of WCI, will focus on the needs for critical marine infrastructure along the inland waterways. Aimee Andres, executive director of IRPT, will represent ports and terminals on the nation's marine highways. 
10:15 AM MarAd's Capital Construction Fund and How the U.S. DOT Supports the Inland Waterways
Daniel Ladd, Director of the Office of Financial Approvals, US Department of Transportation's Maritime Administration
Travis Black, Director, Inland Waterways Gateway Office, Office of Maritime & Intermodal Outreach, US Department of Transportation's Maritime Administration
From its United States Marine Highway Program to the Small Shipyard Grant and its Capital Construction Fund, the U.S. Department of Transportation's Maritime Administration (MarAd) supports the maritime industry in many ways. Daniel Ladd, director of MarAd's office of financial approvals, will speak in this session on recent changes to the Capital Construction Fund, which aids vessel operators seeking to expand, replace or modernize their fleets. Since December 2022, the fund is open to operators of towboats and barges in the inland waterways; operations that offer bunkering, crew launch and ship assist services; and coastal tug and barge operators. In addition, Travis Black, director of MarAd's inland waterways gateway office, will discuss other agency initiatives, including the Marine Highway Program. 
11:15 AM  Green Advantage: The Efficiency and Accessibility of Electric Machines for Ports and Terminals
Moderator: Mary Lamie, Executive Director, St. Louis Regional Freightway
Colleen Miller, Sales and National Accounts Manager, Sennebogen, LLC

For ports, terminals and cargo handlers, there are more options now than ever before for switching to electric or hybrid drive systems dockside and aboard vessels. In this session, Colleen Miller, national accounts manager of Sennebogen, will discuss the efficiencies and advantages of electrification and what grant funding is available to help make it a reality. 
1:30 PM  Alternative Low Carbon Fuels for the Marine Industry
Jon Scharingson, Executive Director, Strategic Initiatives, Chevron Renewable Energy Group

Blue Sky Maritime Coalition
This session will cover various alternative fuels, such as biodiesel and renewable diesel, for various segments of the marine industry. The environmental, technical, and economical benefits will be discussed. Chevron Renewable Energy Group has several case studies with end users in the marine fuel supply chain utilizing biodiesel, and these results will be included in the presentation.   
2:30 PM  Inhalation Hazards in the Marine Industry and How to Keep Workers and the Community Safe
Dana Currie, PhD, Project

Toxologist

, CTEH, LLC



Barge transfers, terminal operations, and other methods of intracoastal marine transportation occur daily across the United States. However, some activities have the potential for chemical emissions that could present an inhalation hazard for workers, nearby facilities or neighboring communities. Implementing appropriate air monitoring and sampling plans can provide data to make informed operational decisions, adjust industrial hygiene controls, and protect worker health. This data is also critical during unexpected emergencies, such as barge collisions, fires, or chemical spills. This session will cover the importance of data collection and recommendations to limit the potential for inhalation hazards for workers, industry partners, or nearby communities. 
3:45 PM  From Leaders to Legends: Words of Wisdom from Young Leaders and IMX Achievement Award Presentation
Mike Breslin,
Director of Safety & Sustainability, 
American Waterways Operators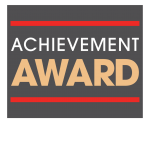 The maritime industry has great leaders of all ages, in every role and at every career stage. For years, IMX has honored young leaders in the maritime industry. In this session, Mike Breslin, industry veteran and director of safety and sustainability for AWO, will interview previous recipients of the 40 Under 40 Award about what it takes to succeed in the industry, what makes a good leader and what they envision for the future. The session will culminate with the presentation of the 2023 IMX Achievement Award, given annually to individuals who have made a career-spanning impact on the maritime industry. 
Friday, 6/2


9:15 AM  Fleet Focus: U.S.-flagged Towboats, Tugs, Barges and Dredges
Mark Lawrence, Owner, Current Data, LLC
Stan Ekren, Vice President, Rivers & Lakes Manager, Great Lakes Dredge & Dock Company, LLC

Interest rates, commodities markets, labor and logistics issues, vessel valuations, demands of cargo owners, government regulations: All these factors (and more) are impacting the fleet of today and tomorrow. In this session, Mark Lawrence, owner of Current Data LLC, and Stan Ekren, vice president of Great Lakes Dredge & Dock's river and lakes division, will discuss fleet size and construction trends related to U.S.-flagged towboats, tugs, barges and dredges. 
10:15 AM  Vessel Construction and Repair Contracts: What's Important?  What's Not?
Moderator: Chris Ulfers,

Partner, Maritime Practice Group, Jones Walker, LLP
The vessels that traverse our nation's inland waterway system require significant financial investment, both at the time of construction and during their life-cycle.  The contracts that govern the construction and subsequent maintenance and repair of inland vessels often have millions of dollars at stake, if not more, and can have significant consequences for both parties if something goes wrong.  Learn about the important aspects of vessel construction and repair contracts and the key concepts that should be addressed, from the perspective of both the shipyard and the owner. 
11:15 AM  Inflation and Its Effect on Marine Asset Valuations
George Beck, Marine

Asset Appraisals Manager, Sabine Surveyors, Ltd.

 
Inflation is driving up valuations for towboats, both existing vessels and new construction projects, due to scarce parts, logistics issues, the high cost of steel, high interest rates and more. Parts scarcity can lead to increased maintenance down time and vessel deliveries. And high interest rates are making companies reticent to move forward on new builds or acquisitions. In this session, George Beck, marine asset appraisal manager for Sabine Surveyors will discuss how the economy got here and how it's impacting the inland and coastal maritime industry. 
12:30 PM  Class of 2023 40 Under 40 Awards Lunch and Keynote Address
Keynote: Rev. Mark Nestlehutt, President and Executive Director, The Seamen's Church Institute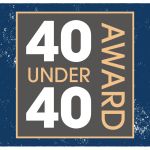 What you do is important. It matters. It's essential. Whether you're on a vessel or onshore. Whether you're in sales or maintenance or construction. Whether you're in economic development or a member of a government agency. Together, you make up this vast maritime industry that's essential to feeding and fueling the world. We're with you. We celebrate you. And in this closing session of IMX 2023, we honor the up-and-coming leaders that will shape the maritime space for decades to come. Following a keynote from Rev. Mark Nestlehutt, president and executive director of The Seamen's Church Institute, this session will conclude with the presentation of this year's 40 Under 40 leadership awards.