Tuesday, May 21

8:30 A.M. Doors open at 8:15 a.m.
Room 143
State Of The Industry By Informa Economics  
Presenter:
Ken Eriksen, Senior Vice President, Client Advisory and Development and Energy and Transportation, Informa Economics IEG
Click here for audio presentation
Click here for PDF presentation
What is the outlook for barge supply and demand for 2019, given recent industry consolidations, the increasing move away from domestic coal use, the ongoing trade war with China, and other economic factors?  Ken Eriksen from Informa Economics IEG (IEG Vantage) will explore the current condition of the barge and towboat fleet, the demand for barge movement, what is driving the commodity outlook, and how things look for the second half of 2019 and going into 2020. (INCLUDES CONTINENTAL BREAKFAST)
10:30 – 11:15 am


Education Theater- Dome Floor
Government Partners: Growth And Reliability Of Our Inland Waterways
Opening Remarks: John Shoulberg, Editor, The Waterways Journal
Welcome & Introductions: Mary Lamie, Executive Director, St. Louis Regional Freightway
Click here for audio presentation
Panelists:
Ben McCall, Deputy Director, America's Central Port
Chad Dorsey, Director, Inland Waterways Gateway – Paducah, Maritime Administration
Mike Toohey, President & CEO, Waterways Council Inc.
Captain S.A. Stoermer, USCG, Commander, Sector Upper Mississippi River
The nation's locks and dams on the inland waterway system are well beyond their 50-year design life, and nearly half of the vessels experience delays. In this session, hear from the Maritime Administration and the Waterways Council Inc., two organizations that are leading efforts to invest in the waterways system and help improve efficiency and reliability, which is essential for the transport of goods to domestic and international marketplaces. Also included in the session will be America's Central Port, located in Granite City, Ill., and one of the largest freight hubs in the nation, which will discuss the importance of a competitive shipper and carrier market and their role with partnering with other modes of transportation resulting in lower costs and shorter travel times.
1:30 – 2:15 pm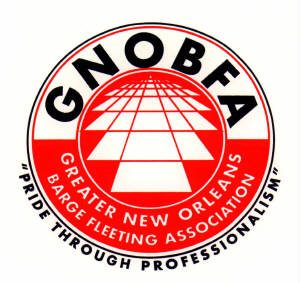 Education Theater- Dome Floor
Cyber Security, Get Ready!
Click here for PDF presentation
Moderator: Marc Hebert, Esq., Jones Walker Law Firm
Panelists:
Dean Shoultz, Chief Technology Officer, Marine CFO
Matt Hahne, Vice President, USI Insurance Services
Lt. Cmdr. Daniel Mochen, Office of Port & Facility Compliance, Domestic Ports Division (CG-FAC-1), Critical Infrastructure Protection Branch, U.S. Coast Guard
This session will consist of industry experts from a variety of fields and contain valuable information you can use to start your cybersecurity planning. They will discuss a range of topics, such as insurance policy tweaking, integrating cyber drills into your TSMS/SMS, crew training, and the legal implications of not preparing, along with practical ways of planning for and preventing an incident.
3:00 – 3:45 pm
Education Theater- Dome Floor

EPA Tier 4 Emissions And DEF/Urea Supply Chain
Click here for audio presentation
Click here for PDF presentation 1
Click here for PDF presentation 2
Click here for PDF presentation 3
Moderator: Jerry West, Product Manager, EMD Progress Rail
Panelists:
Jason Spear, Marine Product Strategy Manager, Caterpillar Marine
David Hirt, Director of New Product Development, Cummins Inc. – Marine Division
Tony Odak, Chief Operating Officer, John W. Stone Oil Distributor
Trace Laborde, Marine Manager, Laborde Products
David Reynolds, Vice President, Economy Boat Store
As new towboats are being built to Tier 4 emissions regulations, most engine manufacturers are using proven selective catalytic reduction (SCR) engine after-treatment systems. SCR has many benefits, including less disruption to engine operations, lower maintenance costs and improved fuel economy. This panel of marine engine suppliers and midstreamers will discuss the benefits of SCR technology and diesel emissions fluid (DEF) supply readiness when meeting Tier 4 emissions standards.
Wednesday, May 22
8:30 am Doors open at 8:15 a.m.
Room 143
National Maritime Day Recognition And Awards Ceremony 
Click here for National Maritime Day audio presentation
Click here for Achievement Award audio presentation
Click here for 40 Under 40 audio presentation
Click here for PDF Awards presentation
Presenters: Mark Knoy, President & CEO, American Commercial Barge Line  audio presentation  | pdf presentation
Rev. David M. Rider, President & Executive Director, The Seamen's Church Institute
Mark Knoy, President and CEO of American Commercial Barge Line—one of the industry's largest and most-storied companies—will offer his unique perspective on opportunities and challenges facing inland mariners as the keynote speaker for IMX 2019.  The general session will also feature recognition of National Maritime Day with Seamen's Church Institute's Rev. David Rider, and the annual IMX Awards Ceremony, honoring the winners of the "40 Under 40" and IMX Achievement Awards. (INCLUDES CONTINENTAL BREAKFAST)
10:30 – 11:15 am


Education Theater- Dome Floor
Containers On The Inland Waterways
Click here for PDF presentation
Click here for audio presentation 
Welcome & Introductions:  Mary Lamie, Executive Director, St. Louis Regional Freightway
Panelists:
Ken Eriksen, Senior Vice President, Client Advisory and Development and Energy and Transportation, Informa Economics IEG
Sal Litrico, Chief Executive Officer, American Patriot Container Transport, LLC.
Scott Sigman, Transportation & Export Infrastructure Lead, Illinois Soybean Association
Ben McCall, Deputy Director, America's Central Port
Richard Teubner, Vice President, SEACOR Holdings
The nation's inland port system plays a critical role in the global supply chain and is creating opportunity for strategies that include container-on-barge (COB) and container-on-vessel (COV) services along the Mississippi River and its tributaries. Learn more from transportation industry leaders how these new options for transporting freight and strategies to consolidate freight movements from multiple carriers can improve cost, efficiency, reliability and flexibility for shippers.
1:30 – 2:30 pm
Education Theater- Dome Floor
Safety And Compliance (Sub-M And Beyond Q&A)
Click here for audio presentation
Click here for PDF presentation
John Shoulberg, Editor, The Waterways Journal
Moderator: Capt. David Hammond, President, Inland Marine Service
Panelists:
Chris Parsonage, President, Towing Vessel Inspection Bureau
Robert Keister, Vice President, Sabine Surveyors
Paul Hite, Operations Coordinator, ABS
Captain S.A. Stoermer, USCG, Commander, Sector Upper Mississippi River
Since Subchapter M went into effect last year, towing companies have been working diligently to bring their fleets into compliance. The first new-build SubM-compliant towboats are starting to hit the waterways. Our panel of experts from industry, the Coast Guard and third-party organizations will be ready to answer all of your questions about Subchapter M and the new regulatory regime.