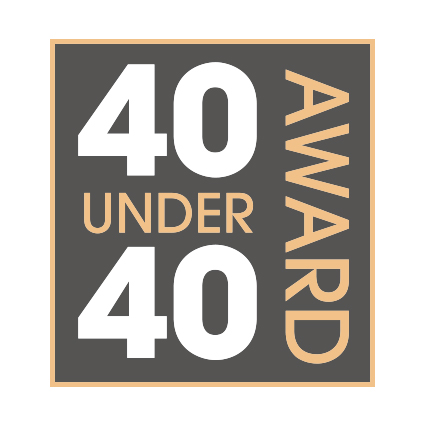 Now in its fifth year, the IMX 40 Under 40 Award recognizes young professionals for their hard work and dedication to the inland marine industry. The award is presented to 40 men and women under the age of 40 who have made outstanding contributions to the inland marine transportation industry in a variety of fields.
The awards will be presented at the IMX Awards Lunch during the Inland Marine Expo, presented by The Waterways Journal at 12pm on May 25, in St. Louis, Mo.
This year's 40 Under 40 honorees are:
Jacob Banet
Revenue and IT Manager
Wepfer Marine, Inc.
Troy Bernier
Analyst
Maritime Partners, LLC
Adam Binsfeld
President
Brennan Marine, Inc.
Curtis Blank
Director of Maintenance and Engineering
Associated Terminals
Chris Bourgeois
Vessel Planning & Repair Manager
American Commercial Barge Line
Kelsie Brien
Logistics Manager
McDonough Marine Service
Mark DiStefano
Manager Liquids Allocation
Ingram Barge Company
Michael Ditto
Captain
Southern Towing Company, LLC
Lance Eads
Director of Safety & Security
Associated Marine Service
Jake England
Vessel Maintenance Technician
J.F. Brennan Co.
James Gauthreaux
Director of Maintenance
Cooper Consolidated
Michael Gore
Training Manager
Southern Towing Company
Nathaniel Hough
General Manager of Gulf Operations
Campbell Transportation Company, Inc.
Spencer Hudson
Operations Manager
North American Stevedoring
Alexandra Huff
Director, Treasury
American Commercial Barge Line
David Hughes
Director of Operations
Arcosa Marine Components – NABRICO/WINTECH
Shane Irby
Logistics Manager
Waterfront Services Co.
Jeffrey (Todd) Kimery
Regional Maintenance Program Manager
US Army Corps of Engineers
Andrew Kimmel
Project Engineer
National Maintenance & Repair of Kentucky
Lucian Lott
Business Development/Director of Logistics
Turn Services
Rick Martin
Vice President, Open Hopper Barge Freight
Marquette Transportation
Norabel Matamoros
Account Manager
Kirby Offshore Marine
Paul Matthews
Executive Director
Port of South Louisiana
Joseph Meerman
Commercial Manager – Gulf
ARTCo
Jack Nash
Analyst
Maritime Partners, LLC
Nick Nassar
President
Colby Service and Supply
Zach Oswalt
Fleet Supervisor
ARTCo
Merritt Parsons
Director of Human Capital Development
Associated Terminals
Genelle Perez-Sandi
Manager Auditing & Special Projects
Sabine Surveyors, Ltd
Ryan Peters
Director, HR and Crewing
Marquette Transportation
Erin Pugh
Chief Experience Officer
Tug and Barge Solutions
Linda Ramos
Customer Relations/Outside Sales
Quality Turbo
David Reynolds
President
PTL Marine
Andrew Ritchie
Project Manager
Marine Solutions, Inc.
Matt Schapker
Vice President
Abco Industrial
Karl Senner
President
Karl Senner, LLC
Michael Steiner
Head Superintendent
Steiner Construction
Kristen Stojakovich
Senior Manager of Logistics
Campbell Transportation Company Inc.
Zach Usselton
Senior Project Engineer
Marine Solutions, Inc.
Rob Wayne
Mechanic
SCF Lewis & Clark Fleeting