IMX2020 has been postponed.

New event dates are September 29 – October 1, 2020 and will still take place in St. Louis at the Dome at America's Center.
Exhibitor registrations and booth space from the original dates will automatically carry over to the new dates.
Grow Your Business at The Inland Marine Expo. Exhibiting at IMX means access to engaged and influential members of the inland and intracoastal marine commercial transportation industry.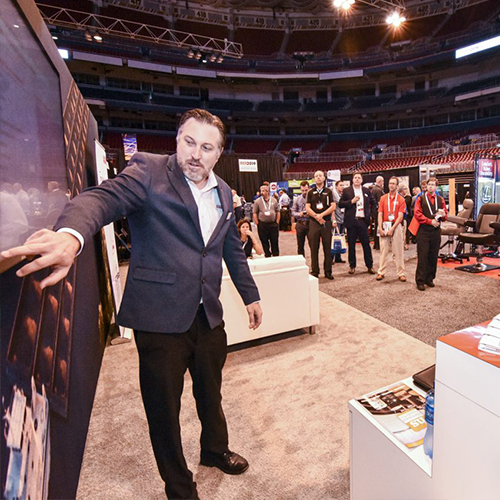 Connect With The Inland Community
During exhibit hall hours and free networking events, you'll have the opportunity to become part of the "brown water family" and make connections that stretch the full waterway system. Becoming an exhibitor will align your company with industry-leading brands and respected industry organizations.
Ready to get started? Email Susie Jensen at susie@wjinc.net or call 314-561-4706.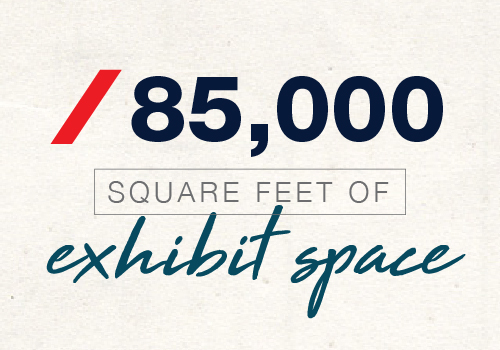 About The Exhibit Hall
IMX is returning to The Dome @ America's Center in St. Louis, MO. This year, the tradeshow floor will include 145,000 square feet of open space with 85,000 square feet dedicated to exhibitors. Booth sizes range from 10' x 10' to 20' x 30'.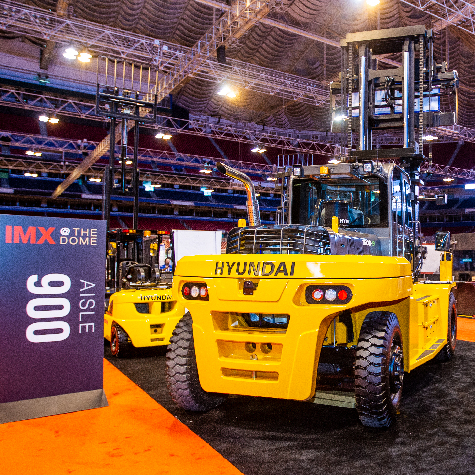 What To Expect
With such a large footprint, you'll have the opportunity to demo your product with decision makers and end-users. IMX isn't limited to table skirts and business card raffles. Our attendees expect hands-on interaction with your product and brand. In 2019, 200+ exhibitors showcased their brands at IMX. Since the show's inaugural year in 2014, exhibitor volume has doubled.
The IMX team contracts with local top-tier convention service providers to ensure a smooth and successful show experience.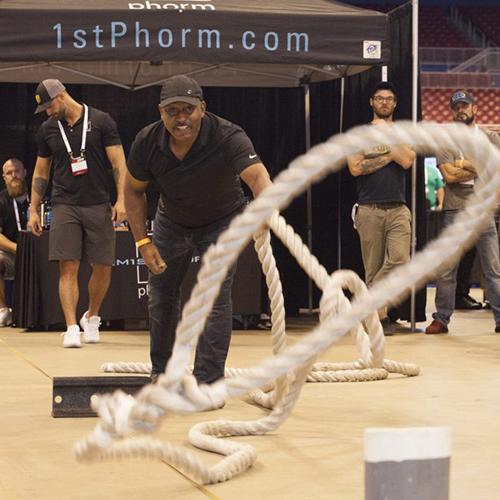 Who Attends IMX?
IMX is industry wide but focuses on the inland and intracoastal marine transportation industry. From CEOs and marine contractors to engineered and regulatory representatives, attendees represent a wide range of roles within the river industry.
In a recent survey of past attendees, over 60% selected the opportunity to visit tradeshow exhibitors as their top reason for attending IMX. In 2018, attendees represented over 530 business and organizations including:
Barge and towboat owners and operators
Shallow draft ports and terminals, stevedoring firms
Fleeting and harbor service providers
Inland shipyards and repair facilities
Dredging companies and marine contractors
Ferryboat and inland passenger vessel operators
Engineers, divers, surveyors, consultants
Related government agencies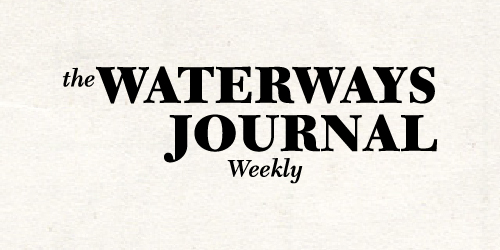 Who Produces The Show?
The Waterways Journal, Inc. has been connecting decision makers in the inland and intracoastal marine transportation industry for more than 125 years, and no one is in a better position to provide you with a tradeshow to meet the specific needs of this critical region.
The Inland Marine Expo wouldn't be possible without our marquee sponsors. Show sponsorship opportunities are available exclusively to exhibitors.
For more information about sponsorships, contact Nelson Spencer, Jr at 314-561-4700 or at spence@wjinc.net.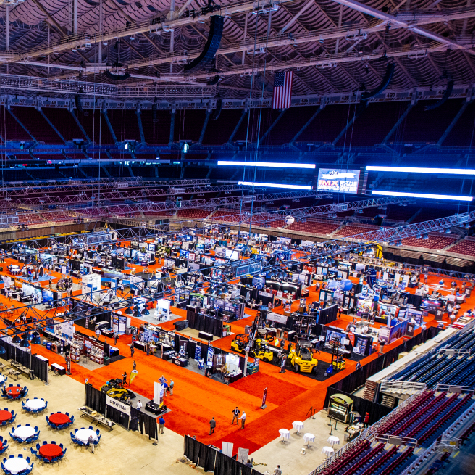 Additional Exhibitor Perks
As an IMX exhibitor, you'll receive many benefits as part of your commitment to the event, including:
Free registration for your booth staff and VIP guests
Free listing and company description on the IMX website and in the IMX directory
Inclusion in select marketing efforts leading up to the event (e.g. newsletters, mailings)
Access to exclusive IMX sponsorship opportunities
Free food and beverages at specified event functions
Discounted hotel room rates
Ready to get started? Click below to download our exhibitor application or e
mail
Susie Jensen
at
susie@wjinc.net
 or call
314-561-4706
.