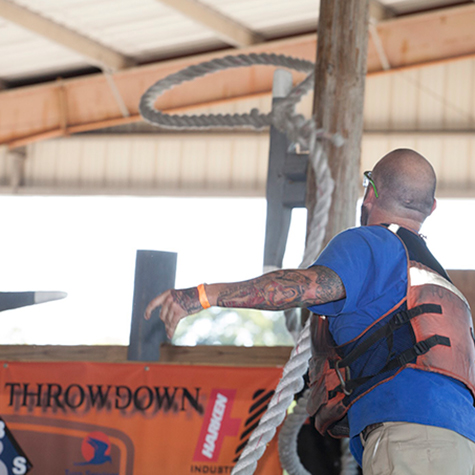 2019 Northern Regional Qualifier
We're proud to partner with Maritime Throwdown to co-host the 2019 Northern Regional Qualifier at IMX2019. The competition will take place on the exhibit floor with the final scheduled for May 22 from 11:30 am to 1:30 pm.
The Maritime Throwdown summons mariners from across the industry for a 3-event battle of skills, endurance, excellence, and safety. Winners walk away with thousands of dollars in prizes and a sense of pride in their craft. The Northern Regional Qualifier will produce two winners who will move on to the Maritime Throwdown final later this year.
Think you have what it takes to compete? Click the button below to sign up to participate in the Maritime Throwdown's Northern Regional Qualifier at IMX.