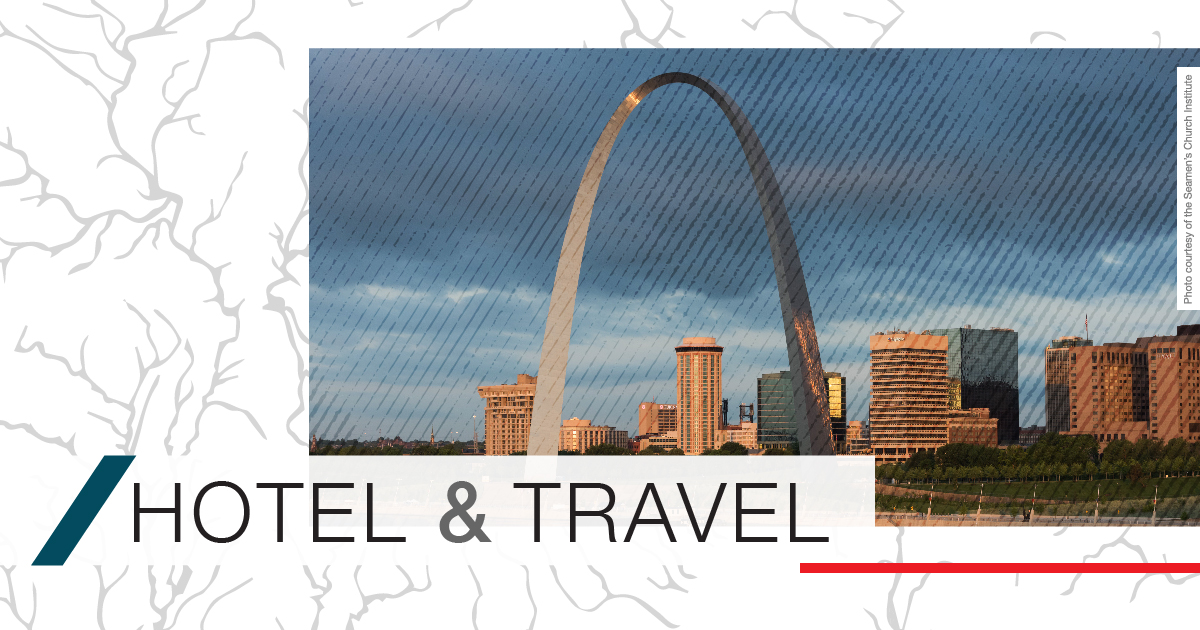 Save the date for IMX2020, running May 18-20 in St. Louis, MO.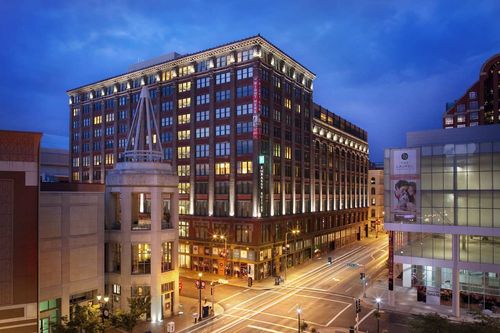 IMX Room Block
The Inland Marine Expo team is working diligently with hotels in downtown St. Louis to establish room rates and blocks for IMX attendees and exhibitors.
Check back later for IMX2020 room block information.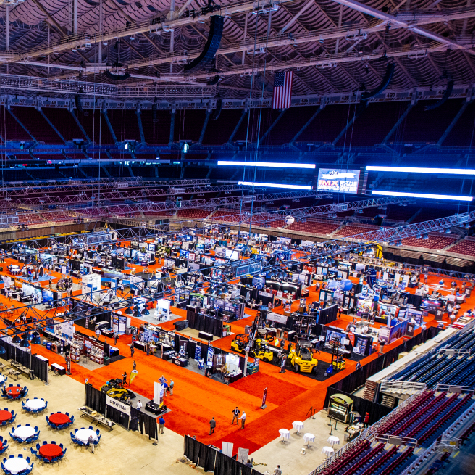 Convention Center Information
Dome at America's Center
701 Convention Plaza
St. Louis, MO, 63101
USA
Tel: 314-342-5036
Located in the heart of Downtown St. Louis, close to hotels, dining, attractions, shopping, and public transportation, the recently renovated America's Center Convention Complex is home to 3 distinct meeting facilities under one roof:, The Dome at America's Center, Cervantes Convention Center and the Ferrara Theatre. Inland Marine Expo tradeshow will take place in the Dome (or Hall 6).
Entrance to Inland Marine Expo is at Entry A of the Dome (or Hall 6), located at 7th & Convention Plaza
America's Center Parking
The closest parking facilities to the America's Center convention complex are the garage and lot located on Seventh Street between Washington Avenue and Convention Plaza.
Airport Information
St. Louis Lambert International Airport serves the Greater St. Louis area, located 10 miles (15 minutes) northwest of downtown St. Louis. Lambert- St. Louis Airport has almost 70 non-stop service flights to many major cities in the United States. Carriers include Air Canada, Air Choice One, Alaska Airlines, American Airlines, Cape Air, Delta, Frontier, United, Southwest, Xtra Airways.
Ground Transportation
Car Rental
Rental car counters at St. Louis Lambert International Airport are located in the lower level of Terminal 1 between Doors 12 and 17.
Passenger Pick Up
Terminal 1 – Exit Door 17
Terminal 2 – Exit Door 12
Public Transportation
Metro Link is the St. Louis metropolitan region's light rail system and is operated by Metro as part of a fully integrated regional transportation system. Metro Link has 37 stations and stretches 46 miles. It serves several municipalities in St. Louis County, Missouri, St. Clair and Monroe Counties in Illinois, and the City of St. Louis. The Metro Link Convention Center stop is just 2 block from America's Center at 6th St./ Washington Ave.
Terminal 1:
Exit Door 1, upper-level east of the American Airlines Credit Union
Terminal 2:
South of Terminal, accessible through the parking garage on all levels.
Metrolink timetables and information:
Taxis
St. Louis Lambert International Airport works with the Metropolitan Taxicab Commission to provide first class service for all our passengers and airport travelers.
Passenger Pickup:
Terminal: 1 Exit Door 14
Terminal: 2 Exit Door 12
Exact fares depend on final destination. Each taxi will have an Airport Use Fee of $3.00 per pickup.